Steve Beaver & Associates
Broker Associate
(614) 774-5692
info@gohomehappy.com
www. gohomehappy.com

3320 2nd Street
Stockport, OH 43787




Unique!!!
Offered at 275,000



Features:
Status: Expired
Type: Commercial
Living Area: 5000 sq. ft.


Unique opportunity to own apart of history. The Hardware Inn of Stockport was original a hardware store that serviced the area for over 140 years. The inside has been completely transformed into a master piece. The original charm has been restored with beautiful grand staircase, hardwood floors. Lobby has a great view of the town and the waterway. Downstairs has been transformed into a meeting or workshop space. On the main level, there are two rooms (bedroom) ''Beswick and Garnett'' with there own adjoining baths. Upstairs has a large apartment with a kitchenette, sitting room, bedroom and a Murphy bed for extra sleeping area. This property is located in the heart of Big Bottom State Park, Muskingum River, and the Grave of Captain Isaac Newton Hook. This bed and breakfast has it all.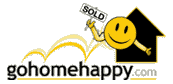 Re/Max Elite Services | Columbus, OH | Phone: 614.774.5692